Week of Prayer for Christian Unity
18-25 January 2019
Wednesday 23 January: Ecumenical service at The Protestant Church, Ostend, at 7pm
Address: Hazegraskerk (kapel OLV Onbevlekt Ontvangen)  on Rachel Lancsweertplein in the Hazegras neighbourhood. See: contact info.
Friday 25 January: Ecumenical service at St Margaritakerk, Knokke, at 7pm.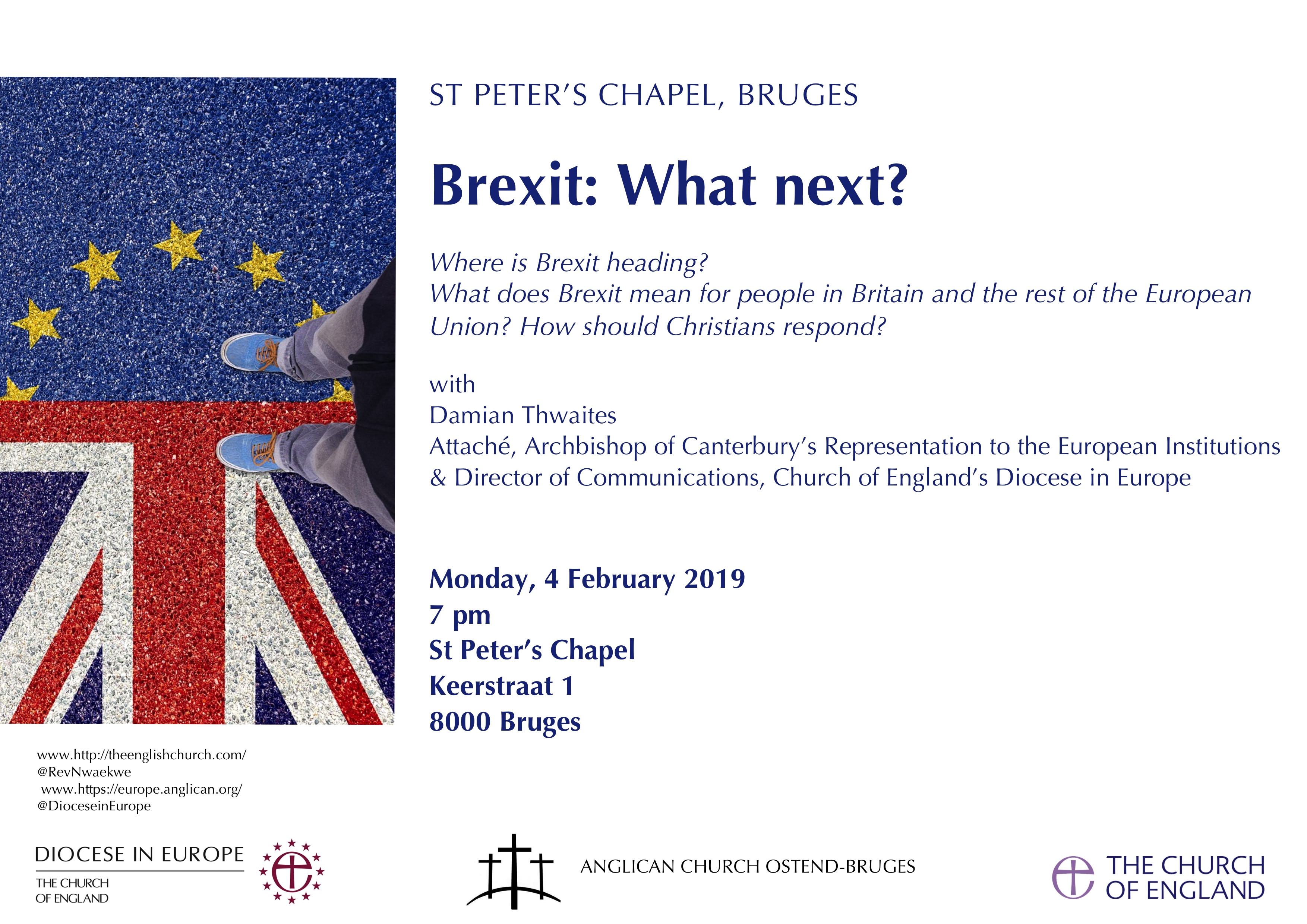 Monday 4 February: Brexit: What next? Where is Bexit heading and how should Christian's respond?
Damian Thwaites, Attaché, Archibishop of Canterbury's Representative to the European Insitutions and Director of Communications, Church of England's Diocese in Europe, talks through the issues. This event takes place at St Peter's Chapel, Bruges, at 7pm