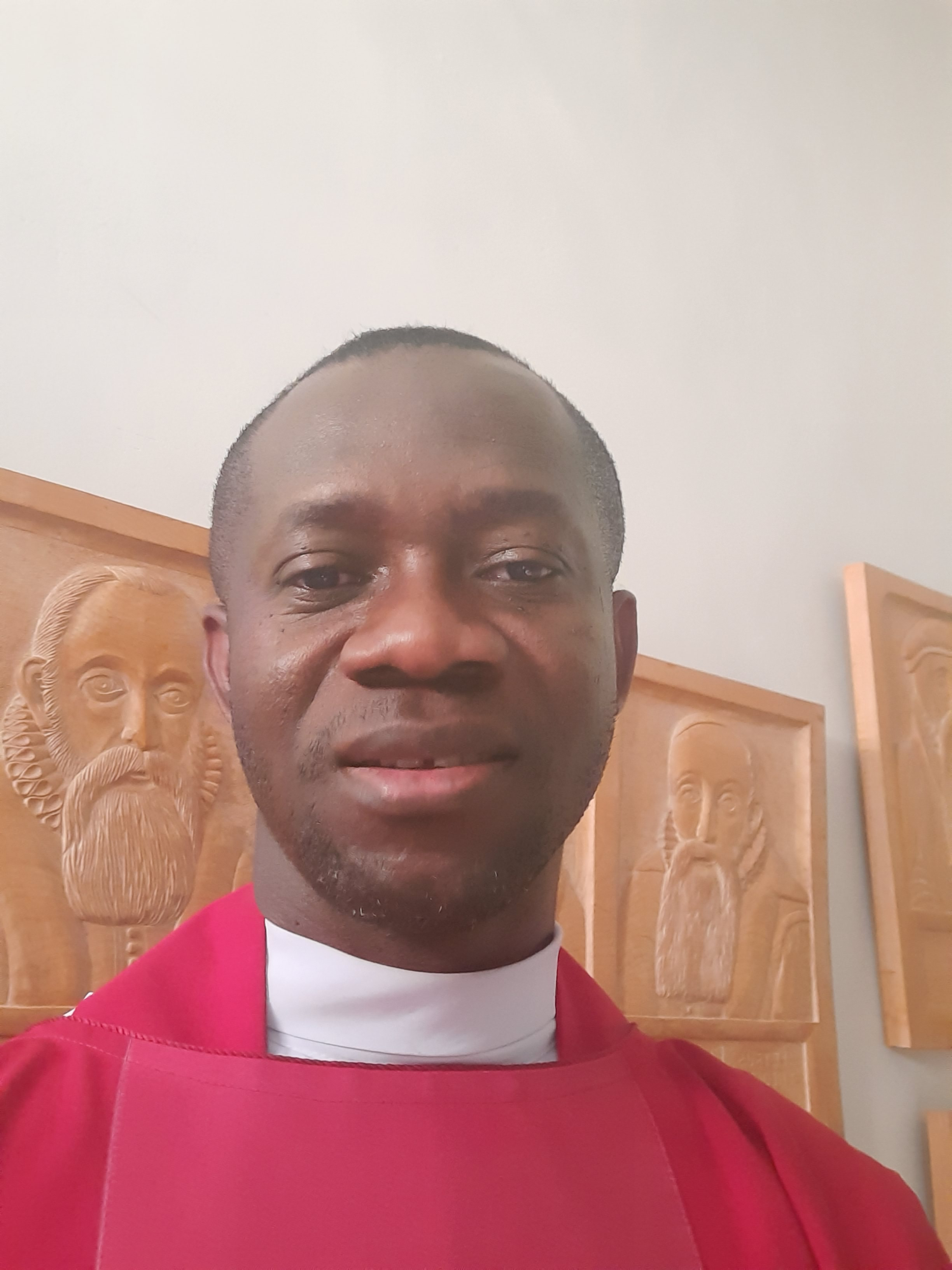 Reverend Augustine
The Reverend Augustine Nwaekwe was born in Imo State of Nigeria. He followed his secondary education at the famous Archdeacon Dennis Junior Seminary Mbieri. After two years of pastoral placement and vocational discernment, he proceeded to St Paul's College Awka where he trained for the ordained ministry. Reverend Augustine was ordained in the Diocese of Mbaise where he also worked in different parishes. He completed his postgraduate studies at the University of Leuven and majored in pastoral theology.
While in Belgium, Reverend Augustine served as assistant chaplain of Holy Trinity Pro Cathedral in Brussels until 2013 when he became Chaplain for our cross-border chaplaincy of the English Church Ostend and St Peters Bruges. On 2 October, he was also licensed as chaplain of St Georges Church in Knokke-Heist, bringing the three coastal chaplaincies under a single pastoral care.
Reverend Augustine is married to Uche who supports his pastoral ministry. They have five daughters Ozioma, Karen, Charlotte, Sorochi and Ogenna.