Restoration Update, Saturday 2 June 2018:
The restoration of the Anglican Church (also known as the English Church) in the Langestraat has begun! The project is an initiative of the City of Ostend, the plans have been drawn up by Felix & Partners architects in the city and Jody Paulus, Treasurer of the Kerkfabriek is leading the project on behalf of the church. The building is now over 150 years old and the works include the complete renovation and restoration of the building shell and the caretaker's house. The facades will be restored to their original state. The administrative room and the blind facade to the right of the church will be replaced by a more attractive new building that will serve as an entrance to non-religious activities and also provide access for people with reduced mobility.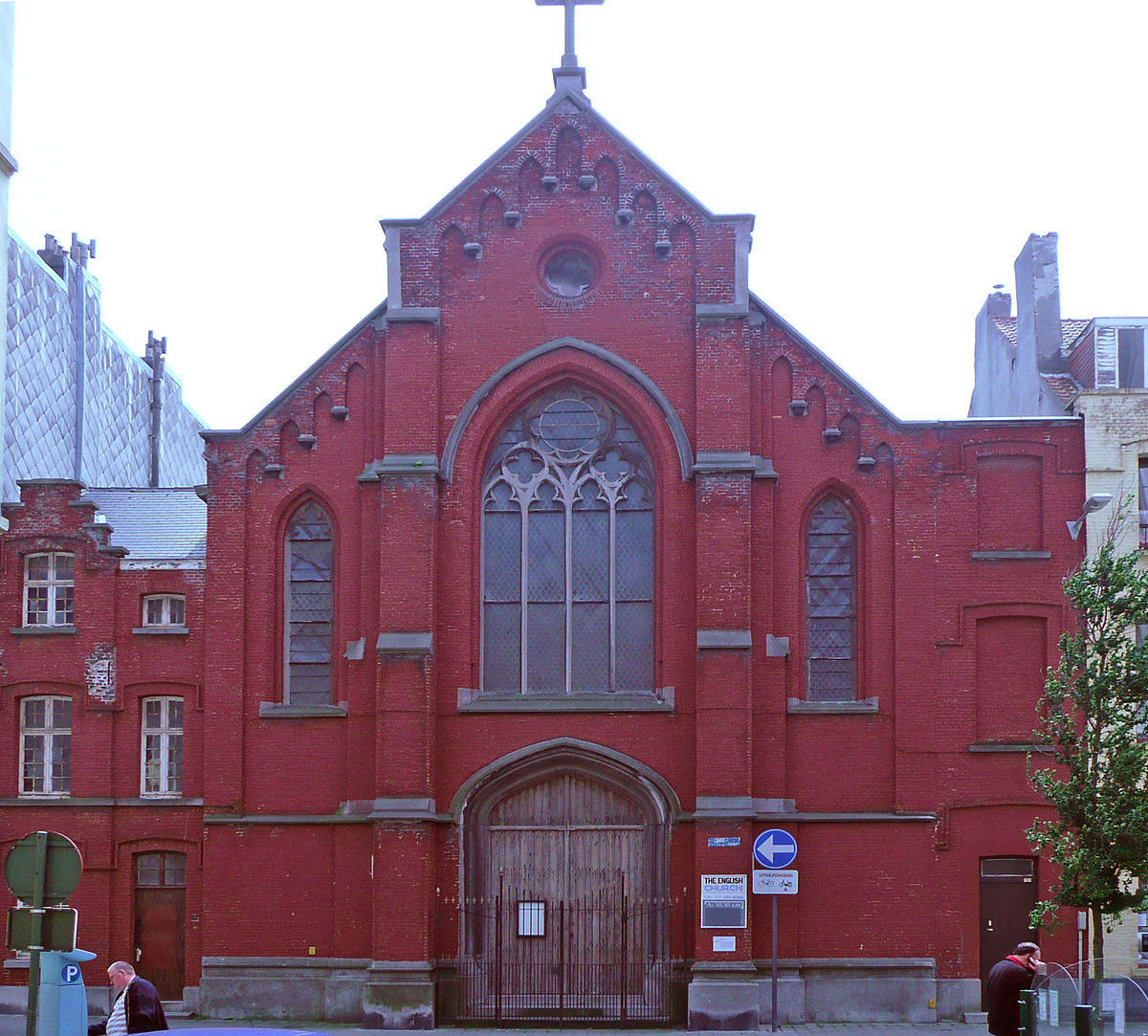 In order to keep residents informed about all of these projects, the city is organizing an open viewing day on Sunday 24 June (under the name 'Open Werven Oostende', or 'open building site day'). The English Church, in its pre-restoration state, will be open for viewing (registration essential). Members of our church, together with representatives of the City of Ostend, the contractors and the architects, will explain the Anglican community, talk about the restoration project and shed light on future plans for the building.
Groups of 20 people can visit at any one time, at the following hours: 10.30, 11.00, 11.30, 13.00, 13.30, 14.00, 14.30, 15.00, 15.30, 16.00 and 16.30. Hard hats provided. Registration essential. Site not accessible to wheelchair users, although this will be remedied via the restoration.
Address: Langestraat 101, Ostend
Please register with the City of Ostend here: https://www.oostende.be/EloketDetail.aspx?id=1293
And here's just a taste of what you will see. This week, the false ceiling was removed to reveal the original timber structure of the roof. What a beautiful sight! Older members of the congregation have fond memories of the wooden beams but, for newer worshippers, these photographs are a revelation. We'll be posting regular updates here, and don't forget to check our Facebook page: https://www.facebook.com/ostendbruges/